Basket Hall Fan Zone is not usual seats. It is heart and voice of the arena.
All members of the Fierce Support Zone (FSZ) wear only the club's colors at games and always support the team, despite a result of a game.
Banners, drums, bright face painting, and our own orchestra are an indispensible part of FSZ.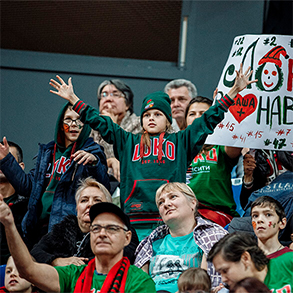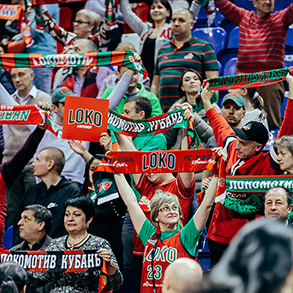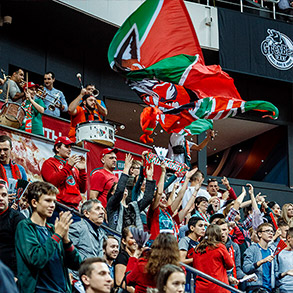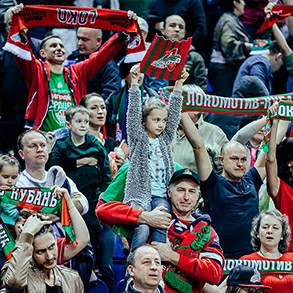 Do you want to be Loko's official fan? We have good news for you! The season ticket costs only 1250 rubles.
Buying the season ticket, you also get a priority participation in special club events and receiving of sponsor's T-shirts, caps and other attributes, a 20-per-cent discount on participation in road games of Loko and an opportunity to become a part of the «red-green» family.
However, there are important conditions:
to wear club's attributes in the zone (sweatshirt, T-shirt, scarf, hat);
to attend at least 70 per cent of games (you can't skip more than three games in a row);
a season ticket can be purchased only by over-18s;
to apply your talents and efforts for organization of performances and other fan actions, including monthly meetings of FSZ;
* you can find more details here
Are you ready? Come to Loko's office for your season ticket (Yakhontovaya 2, second floor). Don't forget to send an advance request to fanat@lokobasket.com or +7 (926) 903-36-03.
If you have any questions please contact fanat@lokobasket.com or 8 (926) 903-36-03.