Breaks in the Game.
Timeouts, two-minute breaks
While teams use break time to correct their playing, we try to fill it with your emotions. Cheerleaders' dancing, contests on the court (Shooting Star, SLAM), wager with Zubastik, and Loko T-shirts for the most active fans in the arena. Don't get bored!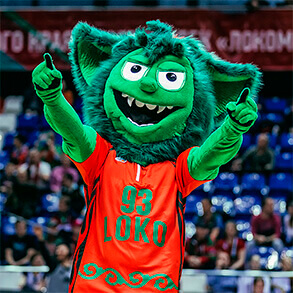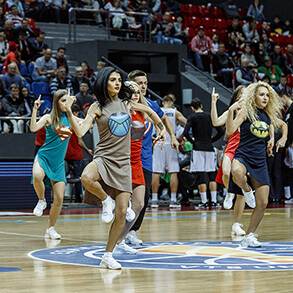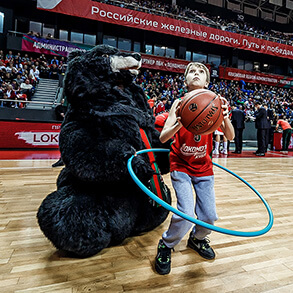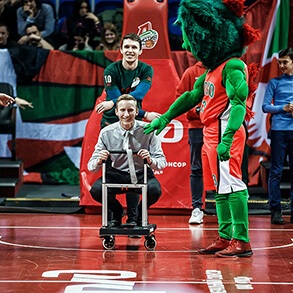 Halftime
In halftime of every game, you will see: exciting contests (Giant Barrels, Giant Bowling), performances of artists, sports and extreme shows. Life never stops on the court of Basket Hall.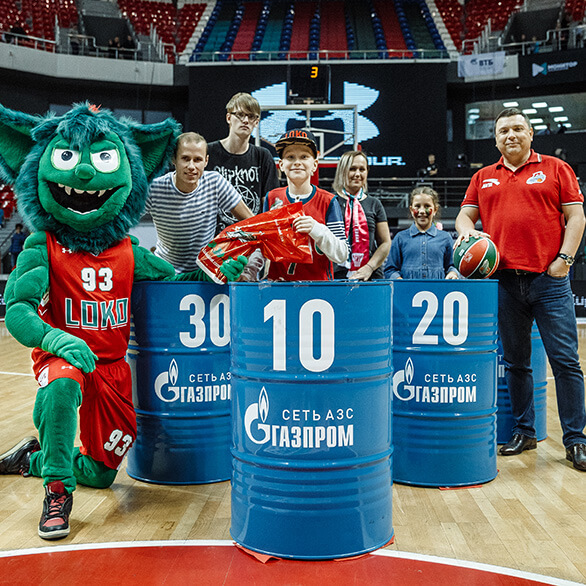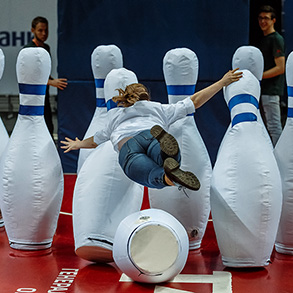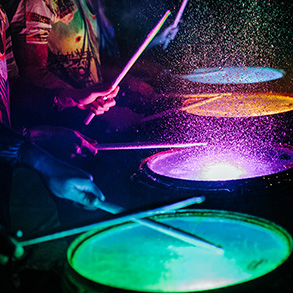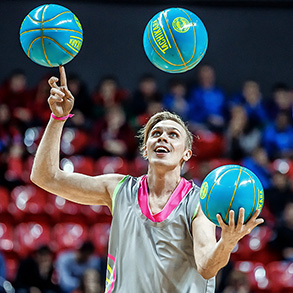 Camera
DANCE CAM – we show you dancing fans. Dance as if nobody watches you and get presents from the club.
KISS CAM – we show you kissing couples. Share your love with each other.
FAN CAM – we show you the brightest fans. Wave your posters, scarves, T-shirts, flags, and clappers. More creativity!
One can win a present from Lokomotiv Kuban and partners of the club in each cam.