Lokomotiv Kuban is one Russian basketball leaders. Our team gains power day by day. Our goal is to win EuroCup and all Russian championships.
The roster and coaching staff step up. Equipment and sports facilities improve. The number of fans grows – home games are visited not only by Krasnodar Territory residents but also people from neighboring regions. Each Loko's win is our common win – players, coaches, fans, and our partners.
Our club is open for new partnerships. We hope for developing Russian basketball and achieving new sports goals together with you.
Join us and we will win together!
Sales Department of PBC Lokomotiv Kuban, call to: 8(861)213-92-49, mail to: partners@lokobasket.com

General Sponsor
Russian Railways is part of the global top three railway companies. Railway complex is of particular strategic importance for Russia. This is the link of a single economic system provides stable operation of industrial enterprises, the timely supply of essential goods to the most remote corners of the country and is the most affordable transport for millions of citizens. The company's mission is the development of effective competitive in the domestic and international markets of transport business, the core of which is the effective implementation of the objectives of the national rail carrier of freight and passengers, and the owner of the railway infrastructure of common use.

Partner of the Club
The Krasnodar Territory is situated in the south-western part of the North Caucasus. The Territory neighbors the Rostov Region, the Stavropol Territory, and Abkhazia. The region is bounded by the Azov Sea and the Black Sea. The Krasnodar Territory Administration pays great attention to development of amateur and professional sports. The region welcomed the Olympics in 2014. 2018 FIFA World Cup games will be held in Sochi. Governor of the Krasnodar Territory is Veniamin Kondratyev.
Official Partner
Founded in 1996 by former University of Maryland football player Kevin Plank, Under Armour is the originator of performance apparel - gear engineered to keep athletes cool, dry and light throughout the course of a game, practice or workout. The technology behind Under Armour's diverse product assortment for men, women and youth is complex, but the program for reaping the benefits is simple: wear HeatGear® when it's hot, ColdGear® when it's cold, and AllSeasonGear® between the extremes.
Under Armour's mission is to make all athletes better through passion, design and the relentless pursuit of innovation.
Official Sponsor
Vostok Invest is a part of the international investment holding which develops business in Asia and Europe. In Russia, Vostok Invest is a franchising partner of Under Armour in establishing monobrand shops, as well as a partner in cooperation with team sports and sports shops.
Official Partner
Gazprom Gazenergoset is the leading supplier of liquefied petroleum gas in Russia. GES Roznitsa LLC offer small-scale wholesale distribution of petroleum products. The petroleum products are available for truck pick up at the storage facilities (refinery storages, oil depots). Delivery to the customer's location is also available. Retail sales operate through the gas station chain «Gazprom».
Technical Partner
Megafon is the second largest mobile phone operator and the third largest telecom operator in Russia. It works in the GSM, UMTS and LTE standard. Its main competitors are Mobile TeleSystems (MTS), VimpelCom (Beeline), and Tele2 (Rostelecom) in the cellular segment, and Rostelecom and Interregional TransitTelekom in the fixed-line seagment. As of June 2012, the company serves 62.1 million subscribers in Russia and 1.6 million in Tajikistan, South Ossetia and Abkhazia. It is headquartered in Moscow.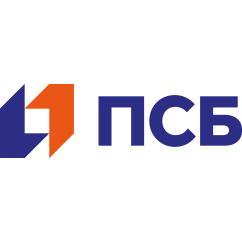 Official Sponsor
Promsvyazbank is a top-3 private bank in Russia and is universal commercial bank, whose history totals 20 years. The The Banker magazine includes Promsvyazbank in 500 largest banks of the world by the size of own capital. PSB total assets exceed 1,2 trillion rubles and was recognized as one of 10 Systemically important financial institutions by Central Bank of Russia.
Partner of the Club
NEVA Security Holding is a reliable partner providing professional security services to small and large businesses, as well as individuals, for more than 13 years. The company has subsidiaries in 7 regions. It has 6 500 employees and 50 000 facilities.
Partner of the Club
La Villa is a premium class restaurant in Krasnodar, which also has a bar and night club. It is famous for grand parties with popular DJs, Russian and foreign singers and musicians. La Villa offers various Mediterranean and Japanese cuisines and welcomes you for holding presentations, workshops, banquets, and other events.
Technical Partner
Tolko Voda is drinking water of premium quality. It is soft and tasty, pure natural water. It has unique mineral structure recommended for everyday drinking.
Technical Partner
Ekaterininskaya Private Clinic is the largest private medical center not only in Krasnodar but also in the South Federal District of Russia. It has more than 500 employees and modern medical equipment (2 MRT machines, 3 KT machines, 3 X-ray machines, 30 ultrasound scanners, 2 digital endoscopy departments, digital mammography, and laboratory providing 3000 various researches).
Technical Partner
MassMedia Retail produces and places advertisement in all districts of Krasnodar in 3 days in Magnit Supermarket Chain. +7(861)205-09-25
Partner of the Club
Grey Bear Pub is the main sports pub in Krasnodar. Delicious stakes, burgers, ribs, and sports: three sports TV-channels simultaneously on 20 plasma displays. All holders of Loko season tickets get a 10-percent discount.
Technical Partner
The company cooperates with major Russian and foreign manufacturers: Turkey, China, Korea, Belarus, Taiwan, Indonesia. A new collection of fabrics every season, considering clients' wishes and fashion trends.