Our hospitality program combines the most vivid and exciting impressions of basketball games with a high level of service. This is an excellent solution for relaxing with friends and relatives or holding negotiations with business partners in a private business atmosphere.
Courtside
Great view
As it's always been in basketball, courtside seats allow you to watch the game from a special perspective: 63 comfortable chairs are located on Courtside 1 and 48 seats are right behind the basket. An excellent overview of what is happening gives you the opportunity to dive into the atmosphere of the game as deep as possible without losing a single detail.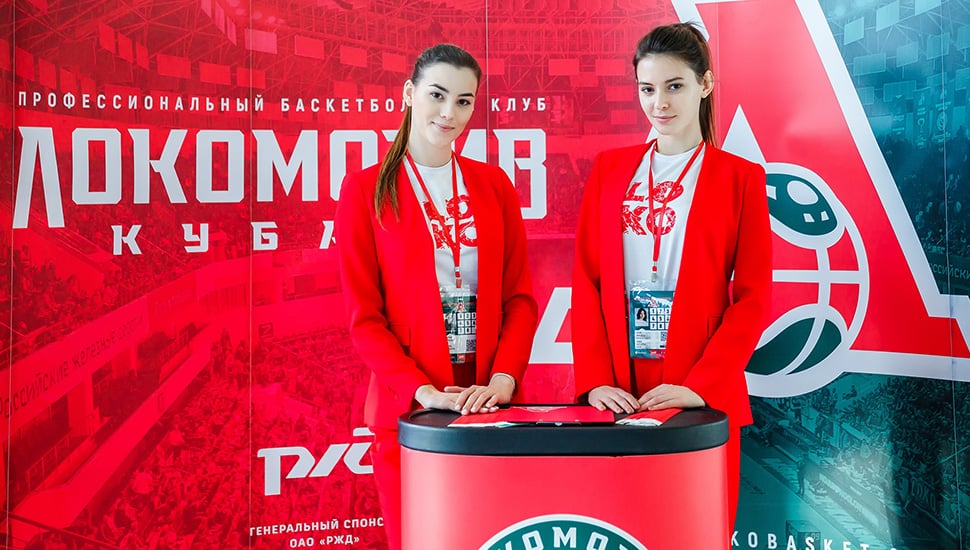 Skybox
Basketball is comfortable
Skybox will fill your basketball experience with a maximum level of service and comfort. You will feel special watching our games from a cozy private room with a panoramic view on the court that can fit in 3-5 people.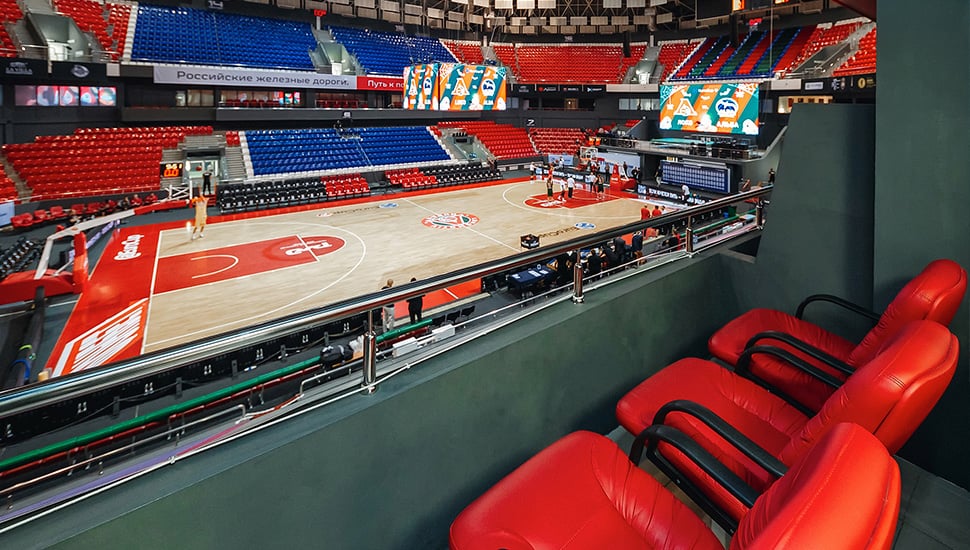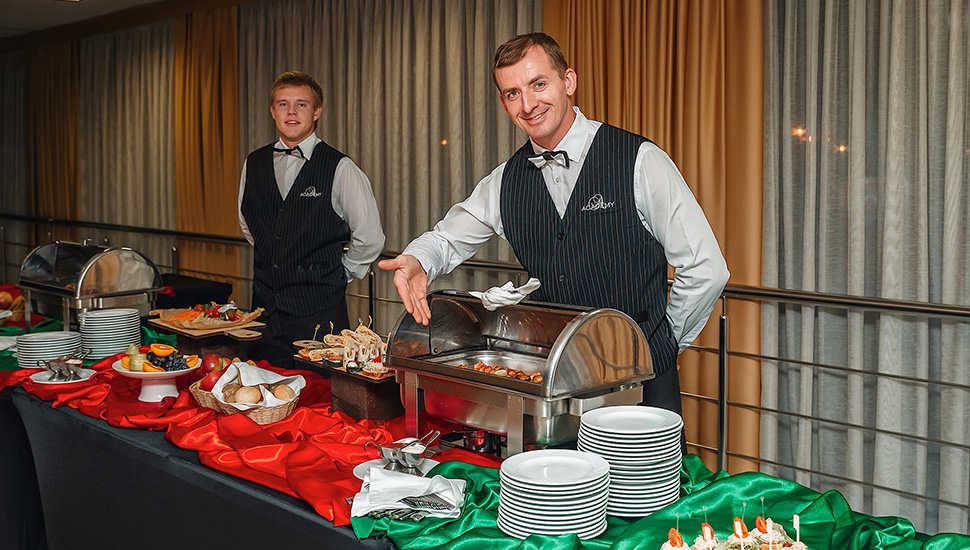 Options
Private VIP entrance, parking, friendly hostesses. Restaurant service with a personal waiter will allow you to have a good time before the match, relax during the break and celebrate the victories of your favourite team in a pleasant atmosphere.
Services
– private lodge with private balcony
– panoramic view of the court
– separate VIP parking
– separate VIP entrance to the arena
– restaurant service with alcohol
– personal waiter