The agreement with 25 year old center signed for 3 years.
Reggie Lynch (208 cm, 120 kg) from 2013 to 2015 competed in the NCAA for the University of Illinois, and from 2016 to 2018 for the University of Minnesota. In 2017 he was named the Best Defensive Player of the Big Ten tournament.
Lynch's professional career began with Estonian Kalev in the VTB United League in 2018/19 season – 7 points + 4 rebounds + 1.9 blockshots on average per game. Together with Kalev Reggie won the Estonian championship.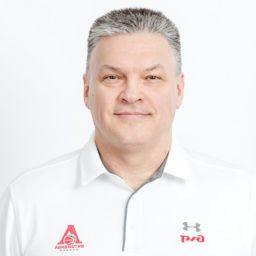 In the 2019/20 season American center played in the second division of the Italian Championship for Urania Milan. Reggie played 26 matches, in which he scored 11.3 points + 6.5 rebounds + 2.6 blocks per game on average. Voted the best defensive player of the season.