Once again, it is the time of year for Euroleague Basketball's work in local communities to step into the spotlight with One Team Games taking place throughout the week in the Turkish Airlines EuroLeague and 7DAYS EuroCup.
One Team, Euroleague Basketball's long-running social responsibility program, was founded in 2012 and has since then used the unifying power of basketball to support vulnerable people all across the continent.
All 42 clubs in the EuroLeague and EuroCup are taking part in the program by running their own activities at a local level with the support of social partners and sponsors. This week, the visibility of the program will be enhanced by the One Team Ambassadors from all 42 clubs wearing a specially designed #WeAreAllOneTeam hoodie during the team arrivals at the court.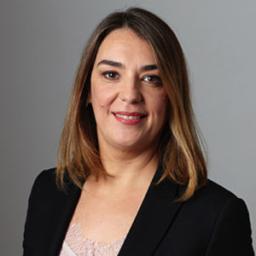 Unfortunately, the current pandemic situation means that this year's One Team Games celebration will be different from usual because One Team participants are not able to join the action and get involved in different activities on the court, but clubs are finding innovative ways to support their local communities through digital platforms.
In the 2020/21 season Loko will hold 20 lessons for children with hearing impairments with charitable foundation Anastasia. The general partner of Loko and the new season of One Team is the clinic of modern surgery Zdrava. Andrei Martiuk, a graduate of the club, is the One Team ambassador for Loko in the 2020/21 season.
One Team, supported by Turkish Airlines as the One Team Founding Patron and with the collaboration of Special Olympics as Proud Partner, uses basketball to achieve meaningful social impact in our communities across Europe and is supported by every club in the Turkish Airlines EuroLeague and 7DAYS EuroCup.
One Team actively works on the development of the United Nations' Sustainable Development Goals, focusing specifically on Reduced Inequalities, Gender Equality, Health and Wellbeing, and Quality Education.
Since its founding in 2012, the One Team program has already helped more than 22,000 participants through its various team-focused projects.