Mateusz Ponitka told EuroCupbasketball.com about the upcoming season, playing against his brother, and possible rivals of Loko for the EuroCup title.
Lokomotiv Kuban Krasnodar has been arguably the most consistent 7DAYS EuroCup team the last two years, reaching the semifinals in 2017 and going to the finals last season after winning 20 consecutive games, tying the competition record. Lokomotiv left the EuroCup Finals empty-handed but is ready to bounce back strong with a lot of talented, experienced newcomers at all positions. One of them is small forward Mateusz Ponitka, who was named the 2016 EuroCup Rising Star in his last season in the competition. At age 25, and despite being away for two years, Ponitka averages 9.8 points and 4.1 rebounds in 41 career EuroCup games. Most important, he arrives with great ambition and ready to give his best since Game 1 will be in his home country, Poland, and he'll play against his brother Marcel of Arka Gdynia. "All of us came hungry to play and fight for the EuroCup title. For us, it is also a big possibility to achieve something special," Ponitka told EuroCupbasketball.com. "I think there is no problem with our motivation."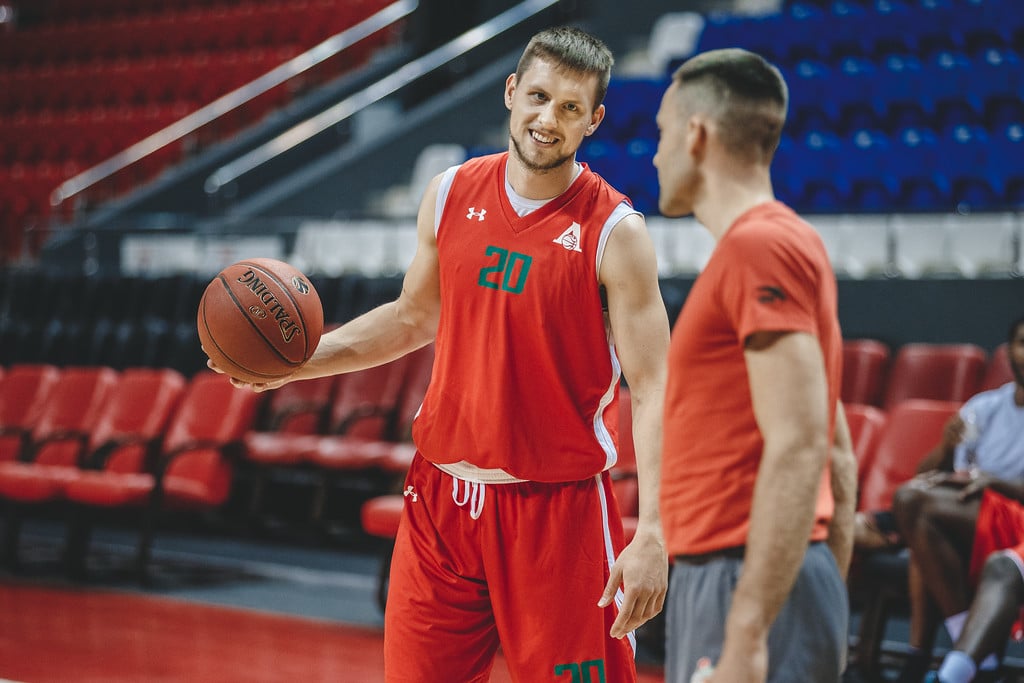 Mateusz, how great is it to be back in the EuroCup after three seasons and with such an important team as Lokomotiv?

You know, in the beginning, let's say that the EuroCup was the first competition that I played with Ostend, so it is like going back to basics, I would say. I am really happy that I can join this competition again. As far as I see, I didn't play the EuroCup in the last two years and the organization made big progress. It is always great to be part of the EuroCup, especially in a team like Loko, where our expectations are high. It is a step forward in my career.

In your last EuroCup season, you were chosen its Rising Star. How honored were you to join the list with great players like Kristaps Porzingis, Bojan Dubljevic and Jonas Valanciunas?

That is some nice achievement but at the end of the day, I would have been much happier if my team back then (Zielona Gora) would be in the Finals or something like that. Basically, it is always all about the result of the team, not about my stats or achievements. It is great, a big honor, but in the end, it is better to win something than to have great stats.

Your season opens at home in Poland against Arka Gdynia and your brother Marcel. Quite a coincidence, isn't it?

It is nothing special for me. Let's say it is a normal game. I don't pay attention if we play against Arka Gdynia or some other team. For me it is nothing special. I have played against him a couple of times and it is nothing special, believe me!

I guess you played each other many times as kids. Did you ever imagine doing so on such a great stage as the EuroCup?

We played a lot when we were kids and I didn't expect that we would play against each other in the EuroCup... but we already did! When I was in Ostend, he was in Zielona Gora and we played against each other in the EuroCup, so this will be the second time. We will see how the game goes! I am not paying attention to playing against my brother. My focus is on what I have to do to help my team win. For me, it is nothing personal at all. I want to win with my team and keep going forward.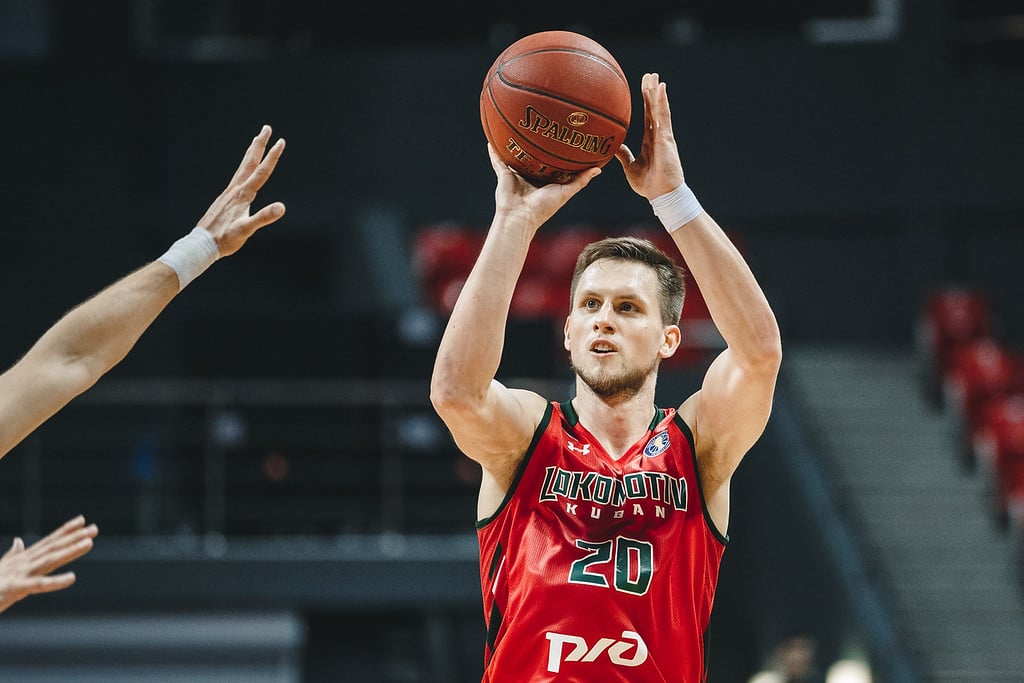 Arka is the EuroCup's first Polish team since you played for Stelmet Zielona Gora in 2015-16. How important is that for Polish basketball?

The more teams we have in European competitions, the better it will be for Polish basketball. It is great for our sport and its popularity in the country. In Poland, first is football, then volleyball, handball and so on. For us, every team that can play European competitions and makes our players improve by playing against the best guys in Europe, it is better for the national team and for basketball in Poland. Arka is in the EuroCup, Zielona Gora will play the VTB League and we have several other teams in the Basketball Champions League and the FIBA Europe Cup. All is good for our sport and our country.

Lokomotiv put together an outstanding roster. How do you like being part of such a big powerhouse?

It is a new experience for me and it is very interesting to see the quality of our players in practice. I have never been on such a quality team as this in my career. For me, it is big: I can only learn from better players and coaches. I have to take my chances and try to improve as a player during this season.

Some very experienced perimeter players beside you are Vitaly Fridzon, Dmitriy Khvostov and Dmitry Kulagin. How excited are to learn from them?

We have known each other for many years because I played against them many times with our national teams and in many leagues. It is great to have the opportunity to play with such great players. They have big basketball knowledge, and every day I can learn something new, something different. It is great.

Sasa Obradovic was a successful player before becoming a coach. Do you think that gives him an advantage, in terms of understanding his players?

Of course, definitely. Sasa is very experienced not only because of being a former player, but also as a coach already. He is not old for a coach but has a lot of experience in different leagues, achieving good results during his career. He knows how to use players and how to talk to us. He is very motivated to achieve something special with the team. It is really nice to be part of this structure.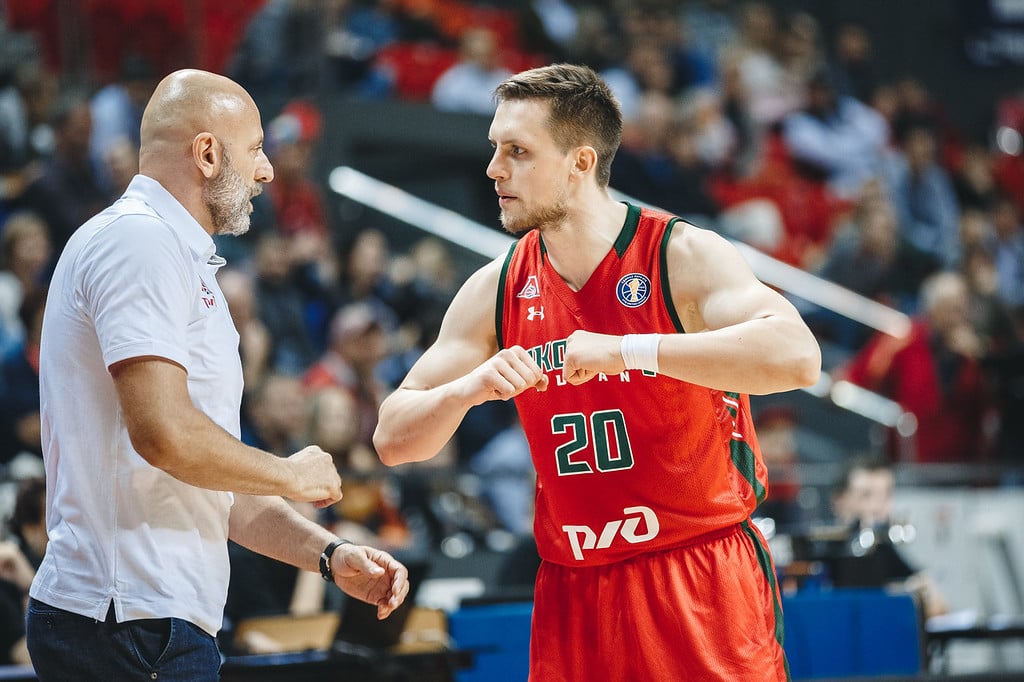 Other than Loko, which teams do you consider as the main candidates to win the EuroCup this season?

Spanish teams are always good -- they are always there, trying to fight for the EuroCup title and win it. Unicaja and Valencia will be up there, for sure. Russian teams like Zenit and UNICS have pretty good squads and there will be some interesting teams like Monaco, for example, or Turk Telekom Ankara, or ALBA Berlin. It will be a very competitive season, I believe.

How can new players help Loko forget about the last couple of seasons, move on and compete again?

All of us came hungry to play and fight for the EuroCup title. For us, it is also a big possibility to achieve something special. I think there is no problem with our motivation. We can only forget about what happened last year by playing well and giving our fans and club as many wins as we can. This is the best way to forget about the past.