Before the vital upcoming games against the Czech Republic and Finland in the 2019 World Cup qualifiers, Vladimir Spivak interviewed Dmitry Kulagin for FIBA.basketball. We are publishing this interview so you would know our player a little bit better.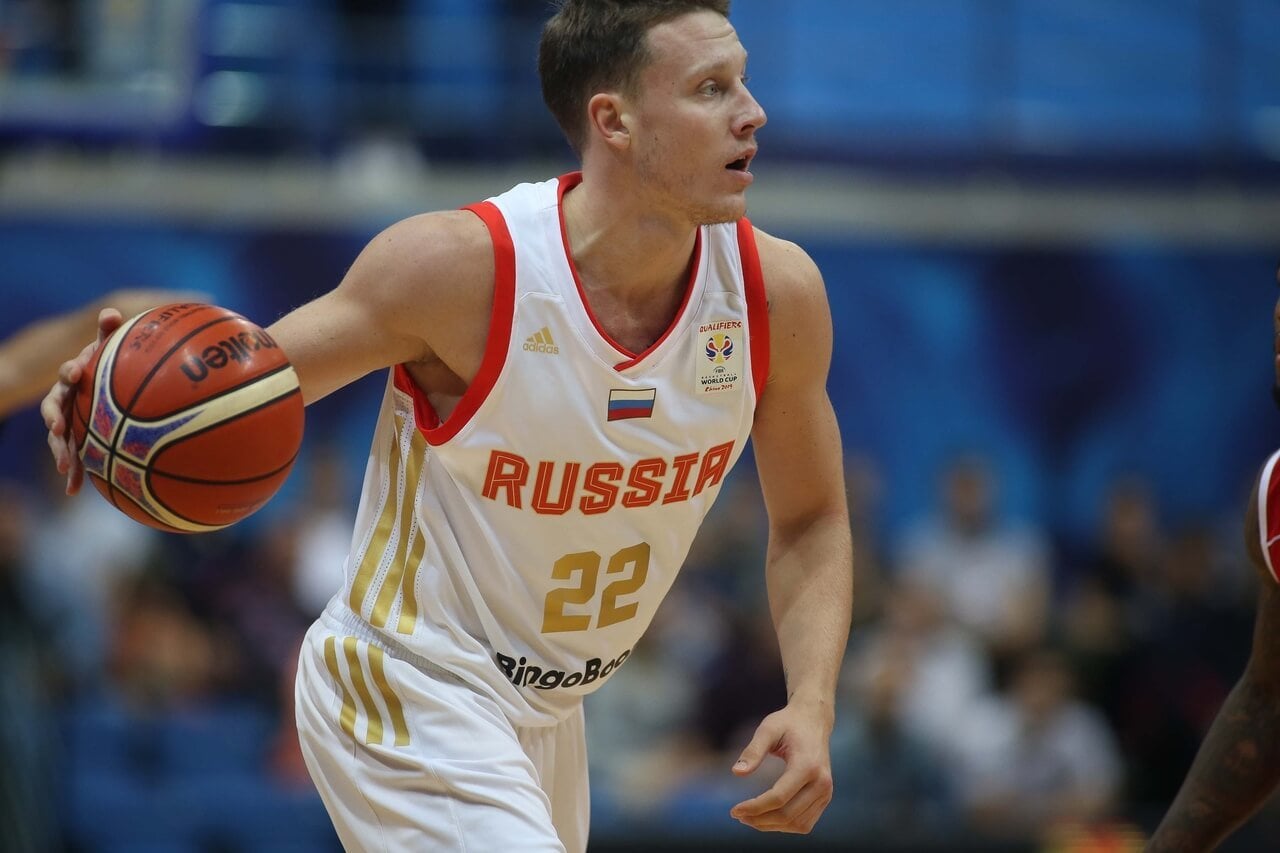 Dmitry Kulagin has lived and breathed basketball since his childhood. He's gone from playing intense one-on-one games against his younger brother, Mikhail, to being a professional and also representing Russia in international competition.
- How old were you when you started playing basketball?

- I was almost six years old and we lived close by the Timiryazevskaya basketball school. And our father always wanted me and my brother to do sports. Of course when you bring your kid to a sport school, you don't necessarily want him to become a pro, you just want him to become a decent man, to be able to socialize and overcome life's hurdles. And basketball was regarded as a great tool for me to mature. What happened next was my dedication and love for the game. Basketball has always helped me, always made me stronger, helped me to overcome some struggles as a teenager. Basketball is what I wake up with and what I live with, and I'm not satisfied until I reach my basketball goals.

- We will get into those goals but first, was there a player that you looked up to or idolized?

- When I was 8 or 9 I started to feel real passion for the game. And I was lucky to have an opportunity to watch some NBA games. The Russian league wasn't broadcasted well at the moment. So our dad was able to get some VHR recordings of NBA games, and these were the happiest moments. Of course my first pick would be Kobe Bryant, then probably Tracy McGrady. But obviously I loved Michael Jordan and enjoyed watching his Chicago Bulls NBA Finals series against the Utah Jazz (1998). And then we played with my brother Mikhail (CSKA Moscow) outside against each other for hours. Maybe we tried to avoid homework this way (laughing). But our mother was always very strict about it. We played in the streets a lot and really helped us to improve our game.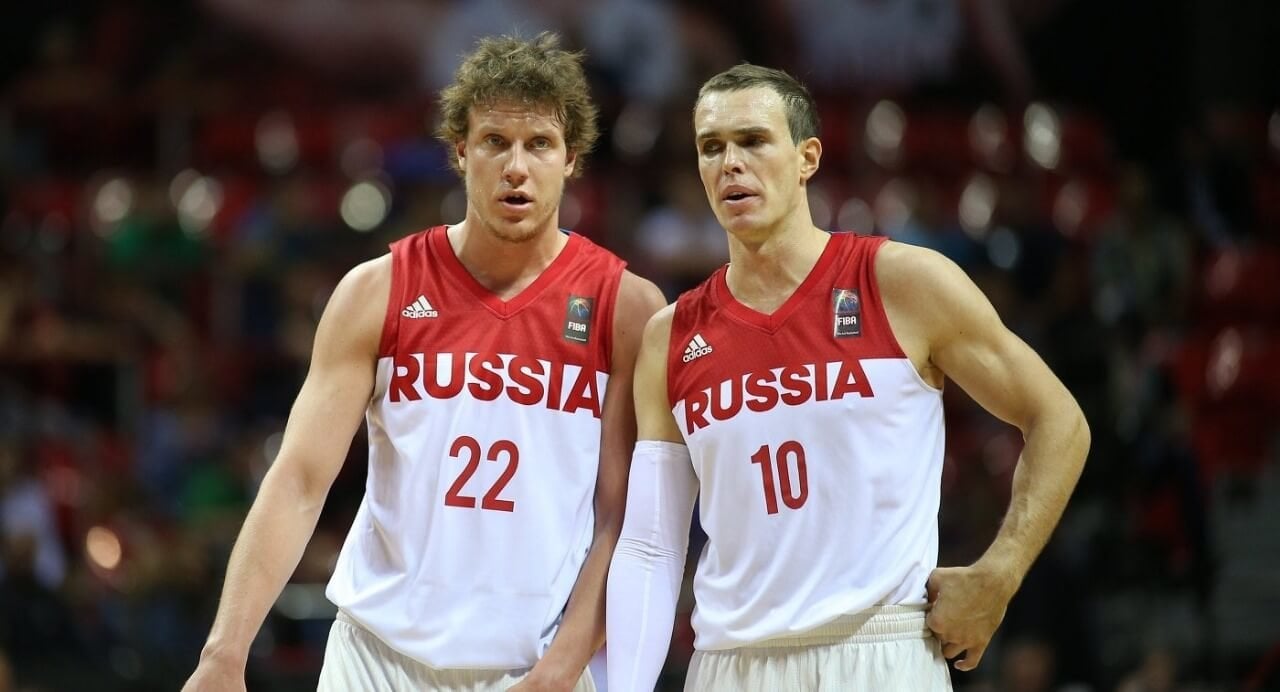 - What is your earliest memory of pulling for Russia as a fan and did you dream of playing for the national team?

- I can't remember the exact moment but I can say that sport culture and developing yourself by hard work was always important in our family. So for us it was important to achieve something in sports. We couldn't watch a lot of games of the Russian national team during our childhood, but I do remember seeing the likes of Vasily Karasev, Andrei Kirilenko, Vitaly Nosov represent our country. Probably the most vivid moment about our national team was them winning the bronze medal at the 2012 Olympics. I wasn't part of the team but I was mature enough to understand that I wanted to be there. My dad always told me and my brother that we could do that, that we could become a part of the Russian national team. Probably because of that, I have a really special attitude to the national team. It is something special. These aren't regular games. It's something indescribable inside me (during those games).

- Just over seven years ago, you played at the U19 World Cup in Latvia. In a Quarter-Final against the USA, you hit 5 of 6 3-pointers, scored 21 points and Russia won. The team then claimed the bronze medal. What do you remember from that and how important was that for your confidence and development?

- I remember everything about that tournament, every small detail. I remember my teammates and their emotions during that tournament. These memories are deep inside me. And probably that event was my breakthrough time in basketball, when I realized what I should do on the court and which direction I should move. I can't say we'd been confident we'd achieve something like that before the tournament, but we were just having fun and enjoying ourselves. It was a great team. I never had problems with my confidence, but this performance gave me wings. I understood there's huge difference between a kids' game and an adult's game. I'm really happy there's a few players from that Russian team that play on a high level now.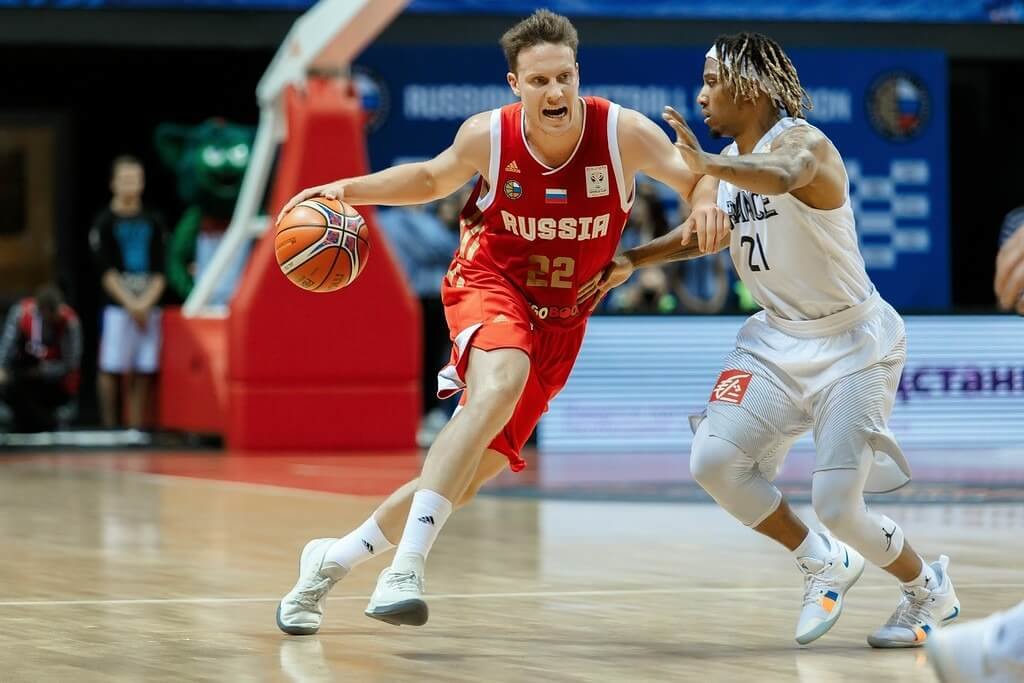 - There have been some tough games for Russia in the World Cup Qualifiers, some of them wins and some losses. The arenas have been full. When you hear the words World Cup Qualifiers, what comes into your mind?

- This may sound selfish but I've always dreamed about playing for Russia at World Cup and Olympic games. These are among my main goals in basketball. And our whole team understands how important this is and how close we are to achieving this at the moment. There's a big pressure when playing at the World Cup Qualifiers. It's also not easy to play in away gyms full of crowds. But despite our tough losses we still regard it as a great experience. It will make us stronger. And as far as I'm concerned, I'm sure we should be, and we will be, at the World Cup in China next year.

- So Russia have a 4-4 record and are third in Group K behind France and the Czech Republic (both 7-1), with the Czechs having already sealed their spot in next year's tournament. What else can you say about the two games coming up, and their importance to Russian basketball.

- These games are really big for us and extremely important for the game in our country. Like I said, our team wants to be in China next year. We're determined to get two wins in the upcoming window.

- How would you describe your coach, Sergei Bazarevich, in terms of his job but also as a person?

- I knew him before national team. We'd worked together in Krasnye Krylya Samara and won the FIBA Eurochallenge. There's a lot of different sides in every coach, but I just love to see the passion and dedication in Bazarevich's work. He's a big professional. We see how well he prepares for the games. He knows how he wants his team to play. He's respected a lot by the players, we know what a great player he used to be. Bazarevich is the coach that can lead us to our goals.

- When know that your teammate Vitaly Fridzon, has a passion for fishing and spends a lot of time on the lakes and rivers trying to make the big catch. Do you have a hobby that gives you an escape from basketball?

- Vitaly is a very versatile person, I know fishing helps him a lot. As for me, I don't have much spare time outside of basketball, which I absolutely do not regret. Basketball is my life. I like cultural events, I like arts. But my focus is on basketball, I really want to achieve my goals. I'm still very young so I'll have time for something else.