We're almost finished with the first part of the One Team 2018-2019 project. Lokomotiv-Kuban arranged four out of ten planned sessions.
One Team is a global project, run by Euroleague and clubs participants. The main idea of it is to form all sorts of motivation for kids towards a healthy lifestyle, communicating with other people and dealing with social problems through the game of basketball. As a specialization for this season, Loko has chosen a problem of social inequality which is relevant enough for a country as big as ours. There are 16 kids in the project, all of them are students of a public school №66 of the city of Krasnodar.
Their season started with a meet-and-greet class. It was pretty cheery and looked like this:
The second meeting was about team building. This task correlates with the general idea of our program this season: with the help of basketball both as a game and as a product of teamwork Lokomotiv Kuban aims to demonstrate the participants that everyone is equal no matter how socially different they are.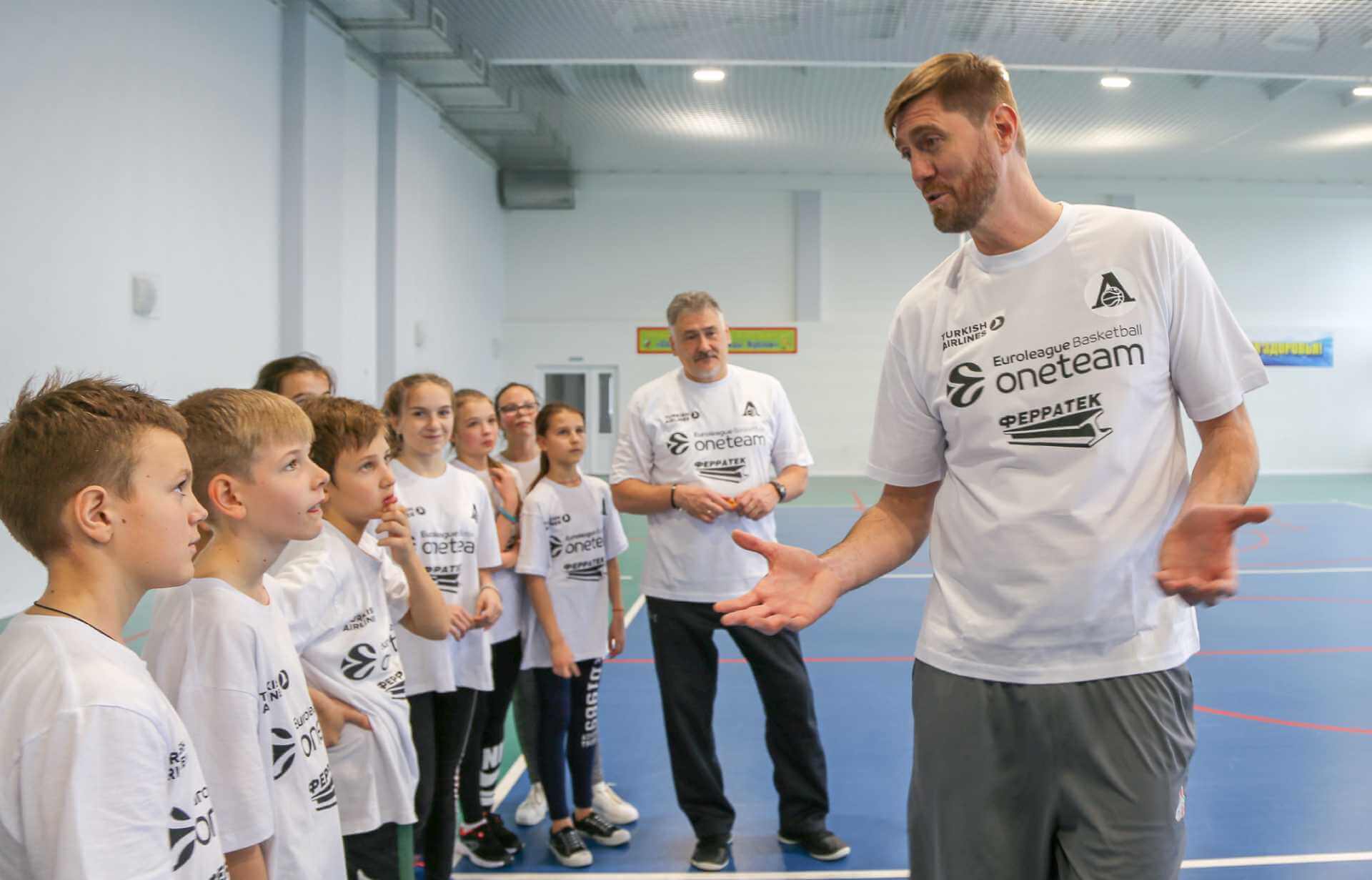 Then there was a rather intense practice with One Team ambassadors — our General Manager Alexey Savrasenko and Loko's players' development coach Nikolay Tanaseychuk. That was really fun!
Furthermore, the kids attended Loko – PARMA game, had a tour around Basket-Hall, witnessed our match-day preparation and even sat on the team's bench on the court. They have 6 more classes to be run by a Loko-2002 coach Kirill Karmanov and OneTeam project manager Dayana Bednarik. A Superliga-2 player Timofey Gerasimov will have his own practice for them as well along with a special class from Loks Dancers, our cheerleaders squad.