Each team in 7DAYS EuroCup has its own voice on the tournament's website. The voice of the Loko blog is Dorell Wright and this is his first post .
So far, it has been a good season for us even when we had a lot of injury problems. Injuries are part of the game, and unfortunately we do have a few right now, but I think that the best thing about it is we have that next-guy-up mentality. When someone went down, the next guy behind him stepped up and tried to give his best effort and energy for that guy who is down. We have been doing a good job with that, and guys have been locked in all season. The biggest thing is that we are trying to reach the goal we set at the beginning of the year.
Vitaly Fridzon played great against Ulm, which is the thing you look for in your bench players. He has been around Europe for a long time and is one of the best shooters out there. He can score the basketball and is the type of guy you can depend on. Ulm made a run late in the game, but what he did in the first quarter, he really set the tone for the whole game. Off the court, he is a great guy who loves basketball. We always catch him on his phone watching EuroLeague games. He is always in tune with what is going on. He loves talking about basketball and is the type of guy that doesn't miss a thing, just like me! I watch a lot more NBA but Vitaly doesn't miss a thing. He is a legend in Russia and it's pretty cool to play with somebody who has so much experience.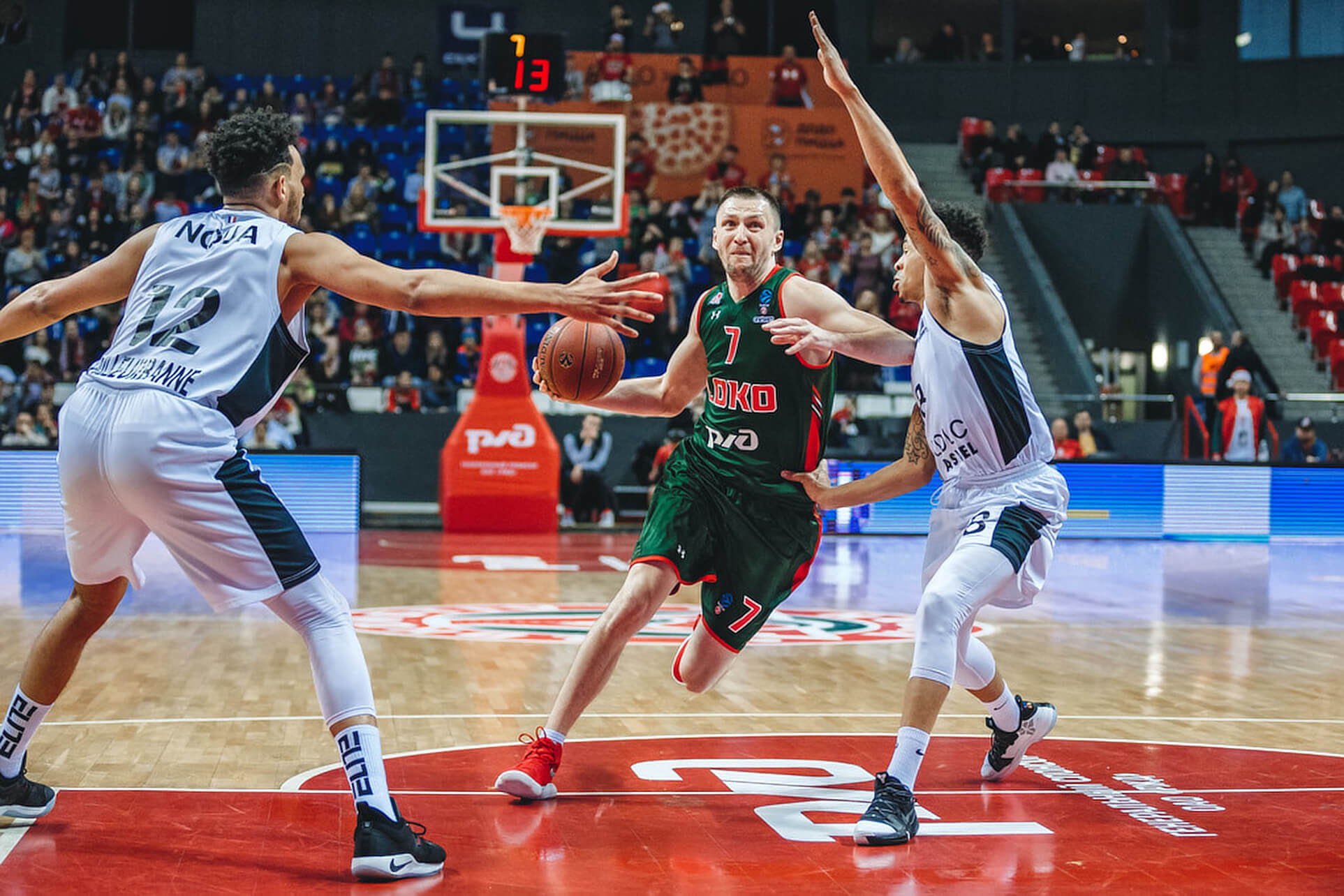 The game against Ulm went down to the wire and I hit a big shot down the stretch on a night when I wasn't hitting any shots. It is part of the game; I am not going to shoot well every single night. One thing that I learned from the best out there is to keep shooting. Shooters are going to shoot and if I get an open look, I have to continue shooting with confidence. That night, I missed a lot of easy threes, wide open, ones that I pretty much make all the time. I knew I would get the opportunity to get another good look and it was perfect that it was one of my favorite moves, a little half-spin at the free throw line. I was in my comfort zone, I took my shot with confidence and it went down. 
We got a stop and JaJuan Johnson hit a similar shot from the elbow. J.J. and I get each other in practice all the time. Trust me, he hits a lot of those shots in my face, so it was another comfortable shot for him. I am glad he hit it, because those were big, big shots, back-to-back, that took the crowd out of the game and hurt those guys.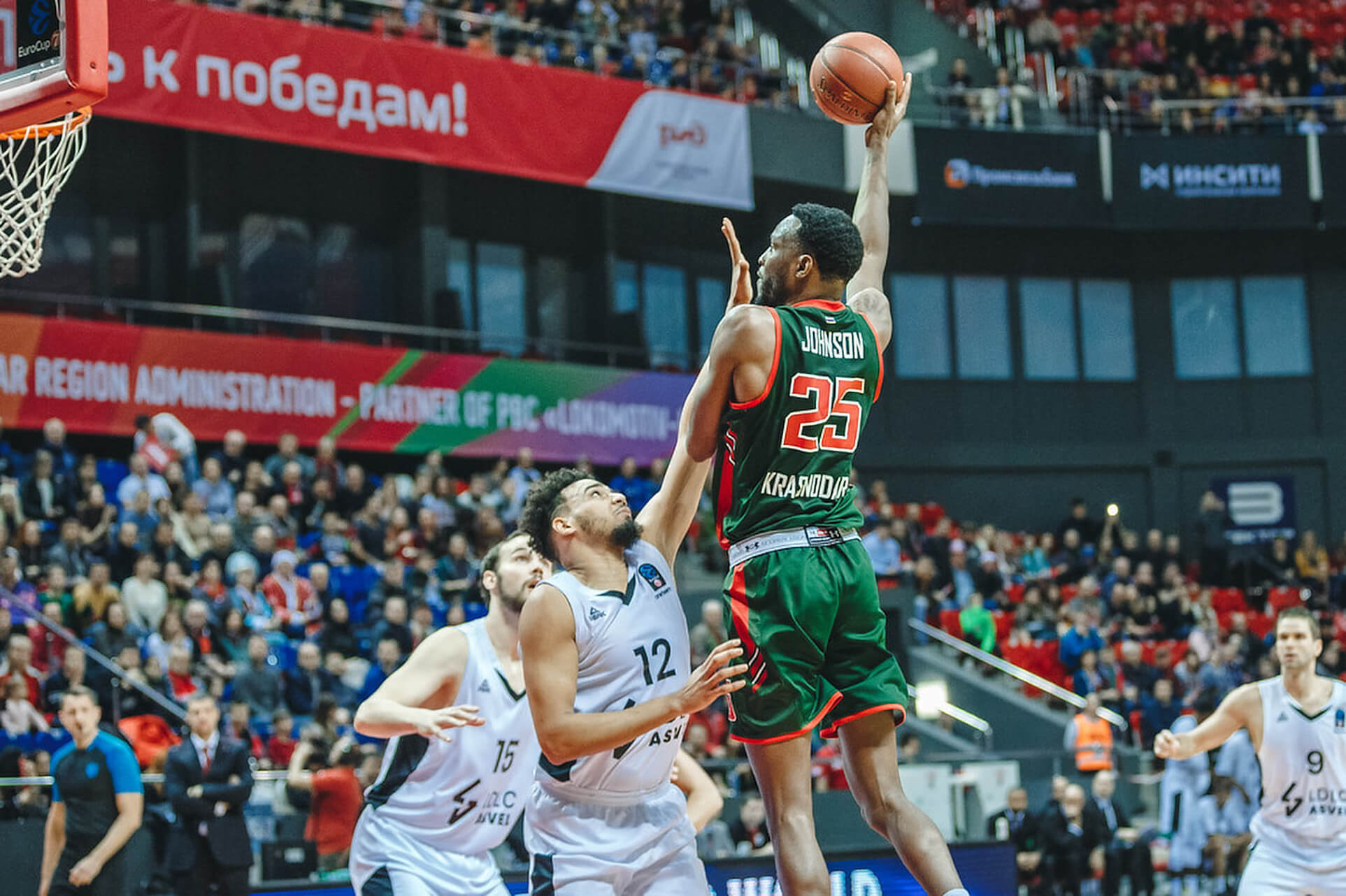 We will face Ulm again, this time in Krasnodar, and you never know how this game will be. The best thing about it is that we have a blueprint now. We know what it takes and what we have to do to get stops and win the game. We are taking one game at a time and the goal is to try not to get too far ahead of ourselves. This is still a new team with a lot of great talent, and we are still learning how to match and play well together each and every night. It is something that will take time, but we will try to continue to try to build, and do the right things, and prepare for games. Once we get to the playoffs, we have to continue to grow and get better.
Playing for Lokomotiv Kuban is a big challenge and this is one of the biggest reasons why I came here. I understood the challenge and the players that we had. I knew that it wouldn't take too much out of me to contribute, because I knew I didn't have to do everything or score 20 points a night to get a win. I am able to be a spot-up shooter and help on the defensive end. It is kind of funny, because every time I read something about the EuroCup, everybody talks about how we are the favorites. Last year in Bamberg, we were underdogs in the EuroLeague and since people didn't expect much, we were able to get certain wins. Now, we get everybody's best game and you have to be prepared. There are no easy games in this competition and you have to be prepared each and every night against everybody's A-game. We have to try to stay focused for 40 minutes and follow our game plan as much as possible. The EuroCup is more competitive that I thought. A lot of people shine a lot of light on the EuroLeague because it is the second-best competition in the world, but there are a lot of hungry guys in the EuroCup trying to take that next step or get their team into the EuroLeague. It is never an easy challenge.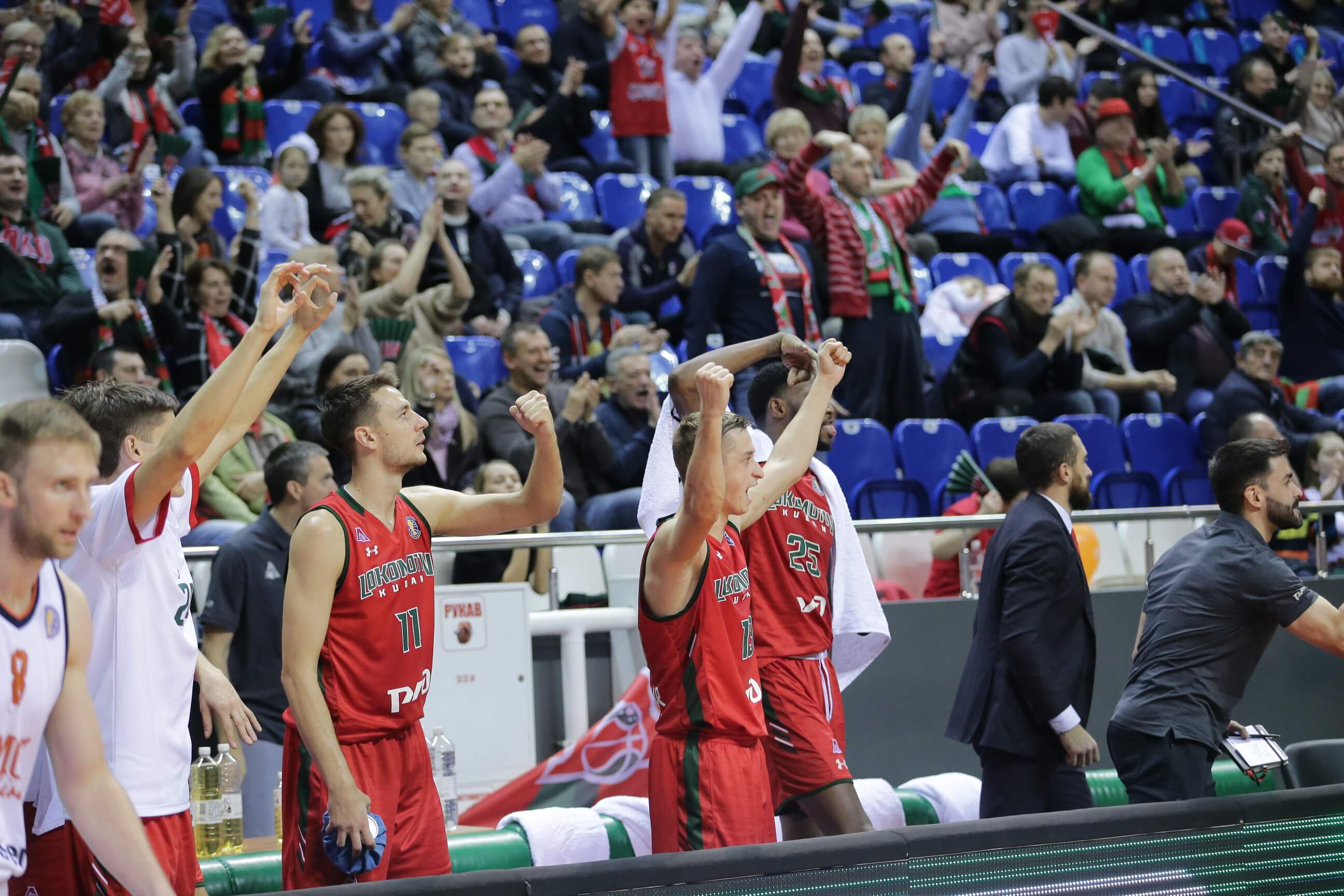 My whole mindset about Russia has definitely changed since I have been here for the last four and a half months. I was thinking that it would be freezing and everybody would be walking with big coats and big rabbit hats just to stay warm, but Krasnodar is actually a very nice city and not as cold. I am very, very happy about that because I am a West Coast guy, not really used to that cold weather. It is definitely different than Moscow! I live very close to our home court, Basket Hall. I have always been one of those guys who loves to stay close to the practice facilities. Some days there might be a little extra traffic, you may be running late and I don't want to be rushing too much to get to the gym. I prefer living close to the gym, so I live right by Basket Hall. I get to the gym in five minutes, tops.
I believe we are going to be a lot better when everybody comes back. Guys who were not getting minutes before the injuries are now prepared, so we are now ready for everything: foul trouble, somebody not having a good night, and so on. Whatever the case may be, our guys are battle-tested now and know what it takes to go out there and compete at a high level. Trust me, I cannot wait for those guys to be back, especially our big fellow Moustapha Fall. He is a big part of this team and brings a lot to the table. He makes the game a lot easier for me on both ends of the floor, and for everybody. I cannot wait to see him back out there, and a great talent like Dmitry Kulagin, for sure, another Russian national team player, and Jamel McLean, who is our anchor, who gets us going at both ends of the court. Once we get all of our guys back, I think we will be better. But until they are back, we have to keep grinding games out, getting wins and preparing like it is a playoffs game each and every night.
Back