Before the quarterfinals, our forward Dorell Wright talked to the eurocupbasketball.com and told about upcoming games.
Here come the playoffs! Everyone is excited about it. The only thing is that everybody has been gone because we have six national team players, so pretty much, it has been the foreign guys here practicing and doing individual work. Everybody is back and I know all the guys that are coming back are pretty motivated and pretty excited. They were successful with their national teams and now we are playing for something that we, as a team, set as a goal before the season started. I am just looking forward to getting back in the gym with everybody, figuring out how we are going to play against UNICS and trying to come out with a win.
Moustapha Fall came back before the break and Jamel McLean, too, so we finally have a full roster available. Thank God, we have a lot of talented guys on this team with the mindset "next guy up" and they filled in for two of our most important big men. I am glad that these guys will be back up there, battling with us and we are going to need them because they bring us presence and experience. I am happy that they are back in the lineup. It is all about timing and timing is big. Injuries are part of the game, we definitely understand that and I very happy that these guys are healthy now, so we can go out there and fight, really put up a battle.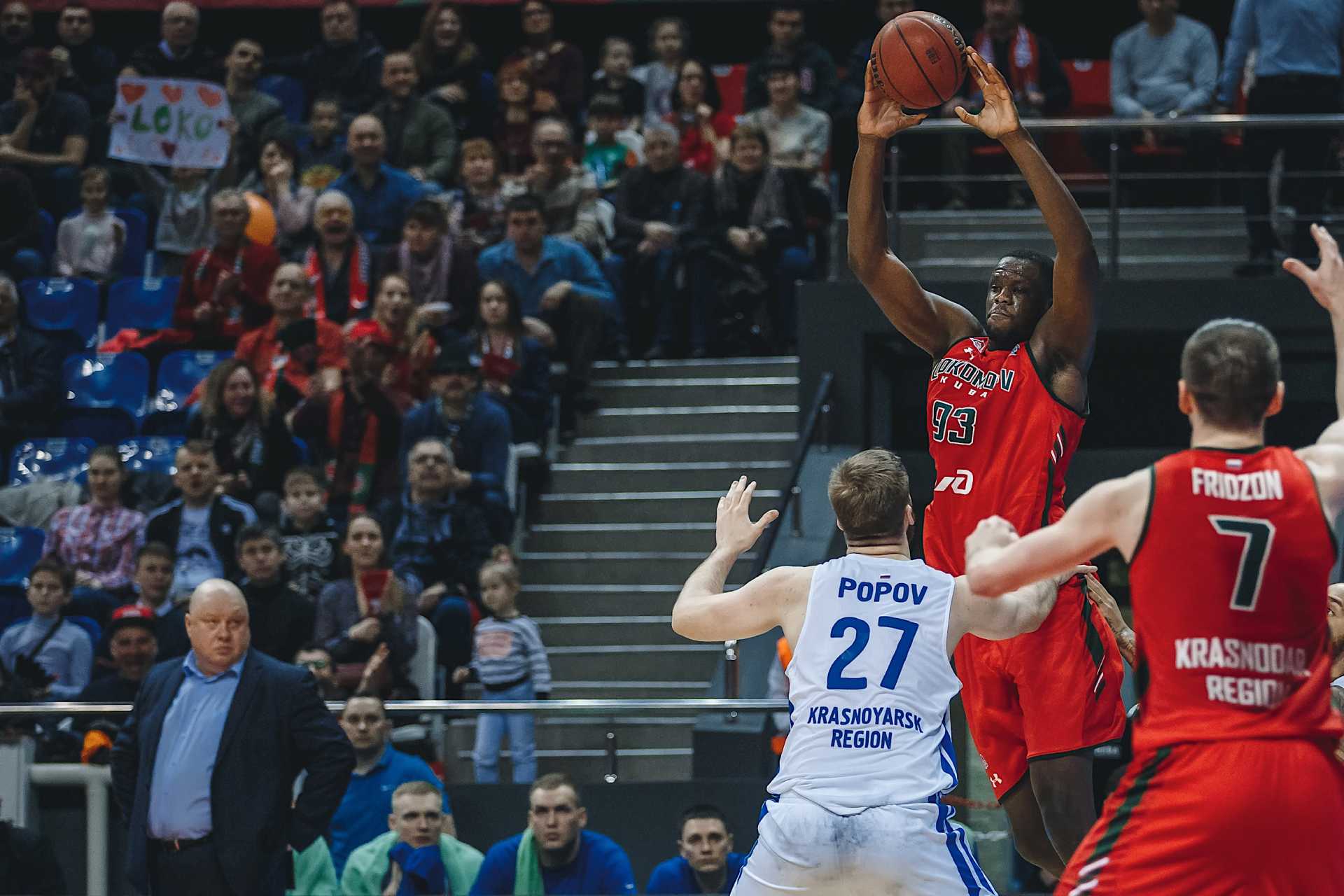 We played against UNICS once at the beginning of the season and I feel it was a game that we could have had. I don't think that we are too familiar with them because we played them early in the season and they have been doing their thing on the other side of the EuroCup and we have done ours on our side. I think we play them right after this series in the VTB League; I think it is our next game when the series is done! That is pretty funny.
I heard that both arenas are the same. I recognized that when we got there and people pointed it out, too. Home court advantage or not, our main goal is to go out there, be focused and try to get a win. It doesn't matter where we play. As long as the other team shows up, we have to go out there, compete at a high level and try to win a game over there. If we want the advantage, we have to win on the other team's court.
Playing on the road has not been a problem for us so far this season. Our main thing has been protecting our court and we tried to emphasize that a lot. We've dropped a lot of games on our home court and our main goal is to go out there and be focused, play together and make as few mistakes as we can. We previously won some good games and want to take this same momentum into this series, go out there and play hard and physical.
C.J. McCollum was a teammate of mine in the NBA and I got the opportunity to get to know his brother Errick, who plays for UNICS this season. We are not close friends, but we speak often through social media and when we are around in different cities, we ask each other where to go to eat and stuff like that. He is probably the closest person that I know in that team. He will probably play well against us because that is what great players do. In big moments like this, you show up, and this is how great players keep their reputation. Players like that show up in big games and carry their teams.
"We just have to go out there and leave it all out on the court."
I am not the type of person who looks past his next opponent. We are trying to live the moment and right now, the goal is to beat UNICS and not think about whoever is next. First of all, you have to be done with the task in front of you. It is not going to be easy at all. Our main goal right now is getting to know these guys as much as we can and trying to figure out a game plan to stop them. Still, there are a few teams in the EuroCup that could be in the EuroLeague. You have to go through a lot just to get here and with eight teams standings, only one will be strong enough to win the whole thing. This is what we compete for and what we signed up for as professional athletes, what you think of when you are a kid – going against the best, doing your best and accomplishing your goal. It is everybody's mindset, you want to play the best. All eight teams are thinking about how they can come up with a good game plan to beat the team in front of them.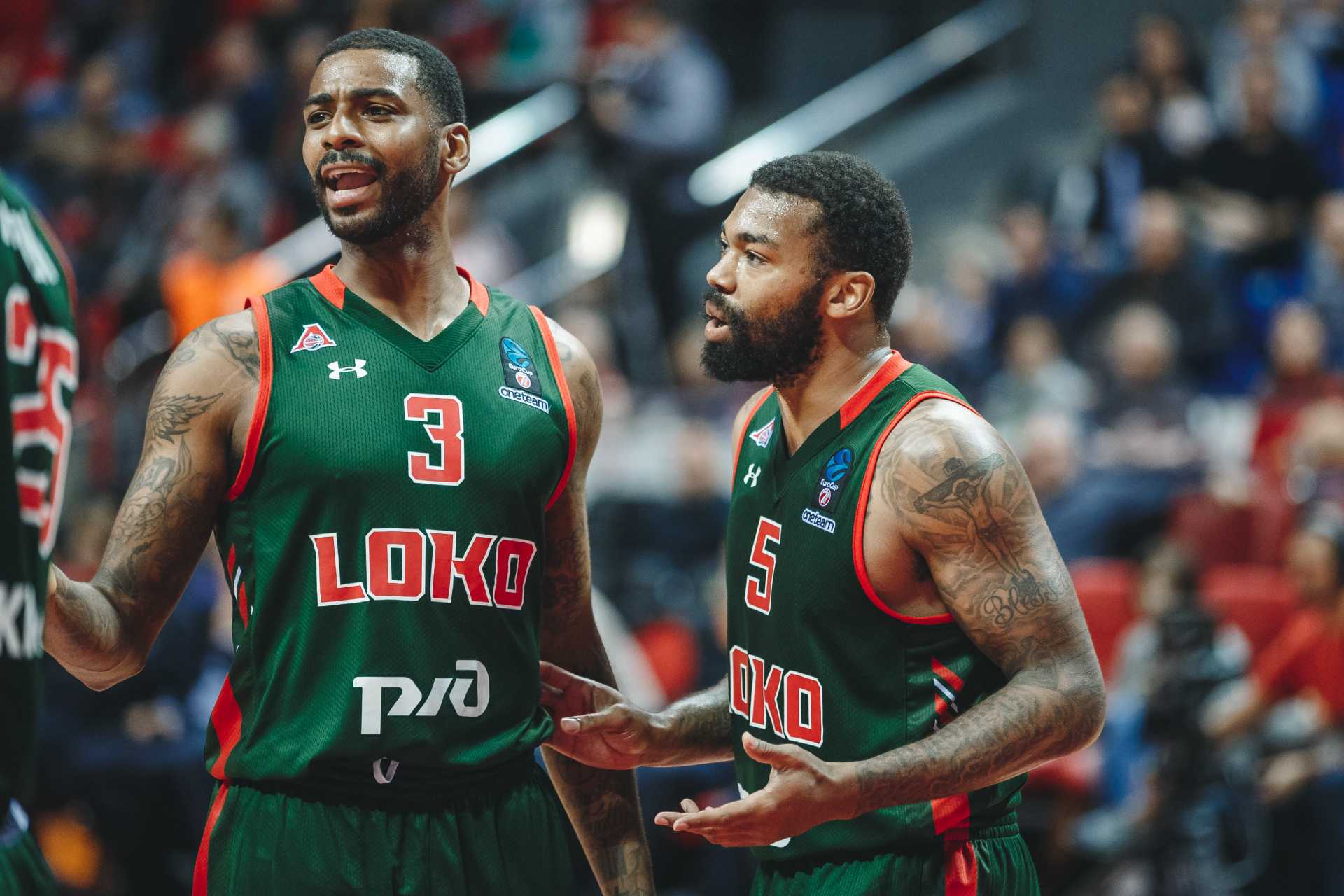 I had some time to see Krasnodar the last two weeks and I really like it. I was very surprised when I got here, how beautiful it was and how nice the people were. There are a lot of things to do and a lot of restaurants to choose from. Guys got a little freedom of what they want to do or where they want to go and it was pretty cool to spend some extra time around Krasnodar, chill out, relax and be comfortable. It is not as cold here, but we had a little snow this week and it was kind of freezing. But, it could be a lot worse!
It is kind of weird for me to start a playoff series so early in the season, you know? From my point of view, especially in my career, I always got ready for the playoffs in April or so. We are a month early, it is going to be different and I am really looking forward to the opportunity to compete for something. This is what you train for in the summertime, why you go so hard in training camp and pre-season, trying to build that camaraderie and team chemistry for these moments right here. We just have to go out there and leave it all out on the court. I know I will and I am pretty sure my fellows have the same mindset, especially guys that were here last year, getting so close and being hungry to get back!