The acting head coach Vlada Jovanovic told our website about his first days in charge, expectations from the CSKA game, and young players' chances.
Last time you worked with a first team was in 2015. After that you spent some time with Loko youth squads. How is your transition going?

Since 2016 I watched every single practice of the first team. Every summer I work with youth national teams so I don't have a problem with this. This is not the same thing, but all in all it's basketball.

What do you feel getting in charge of a team that has really big goals this season? Do you feel pressure, courage, excitement?

Of course this is a challenge but this is my job. My staff and I are a part of the organisation. All the management, everyone in the club are doing a great job. Now players and I have to do everything we can to become better. I accept everything as it is a part of my job.

You have already had a few practices, won your first game. What can you say about the team's chemistry? How do the players react to your approach at trainings?

First two days were a bit complicated. But a win is a cure for everything. This last game we can use to build something new. One thing is atmosphere, second is hard work at trainings to look better every game.

Since the first day you faced the situation with a few players injured? How big is the problem?

It is a problem, you are right. We have three teams in the club. Sometimes when you have a problem like this, you need to use young players. We have good Superliga-2 team and VTB youth league team, but it still is a problem.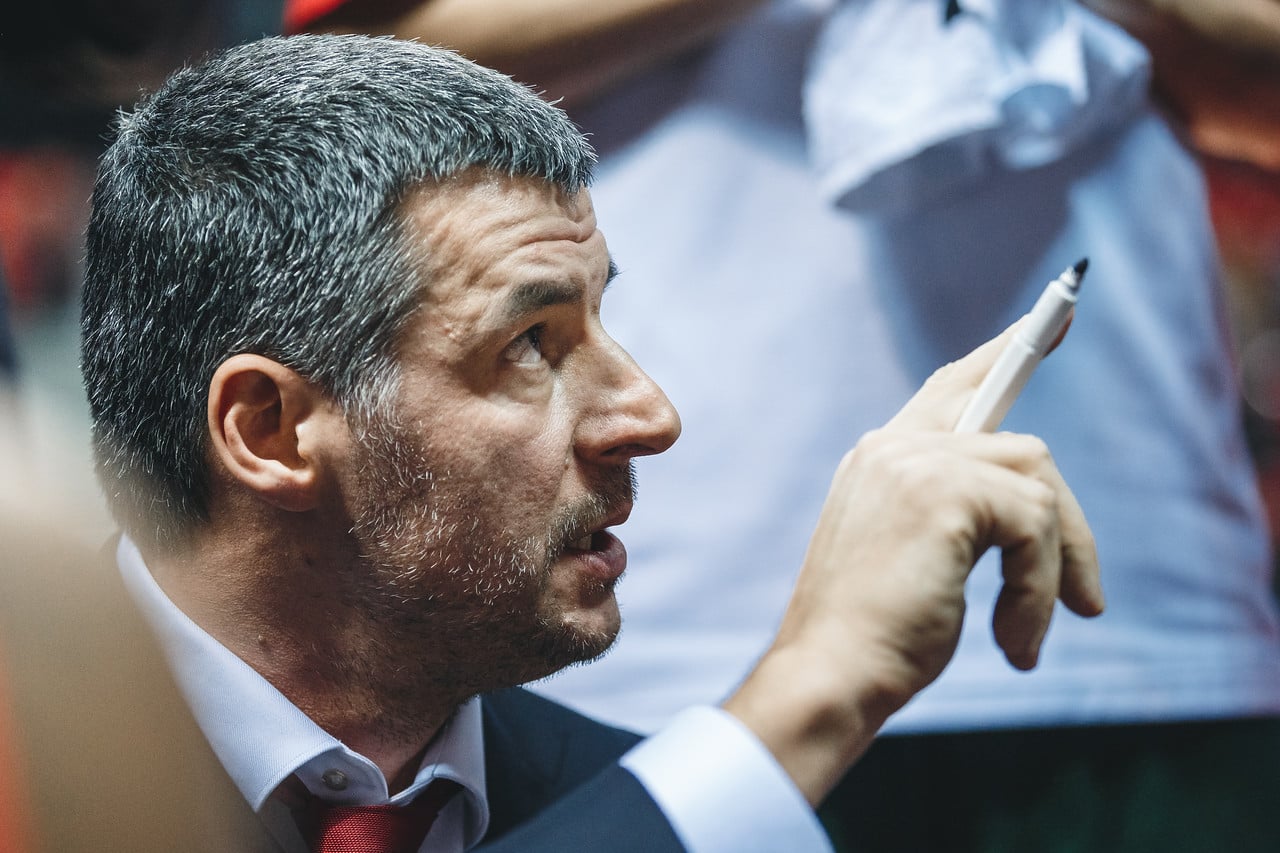 What are the tasks for the following games?

We have a difficult schedule. We are playing CSKA, then Limoges, Parma, Tofas and then there is a big trip to Krasnoyarsk. The goal is to become the best in all five games. Of course it's not an easy job but I believe in my players, I believe they have what it takes to win all these games.

Andrei Vedischev said that the first thing do now is to help you fix the problems. What exactly are you going to fix?

I used to be a part of the previous staff so I can't say we are not good. We are in great form. But some things don't go as we expect them to. We lost two games. We can fix basketball. We need to be better in offence and defence.

You spent two years with our youth teams. Should our fans expect any new names in the first team?

Coaching youth teams in Russia and Serbia is different. In Serbia players start playing much earlier but it's because of small budgets there, we have to use them early there. In Russia there are a lot of big clubs like Loko which compete on a top level. Sometimes it is difficult to fight for the gold in EuroCup or Euroleague and at the same to develop young players. I spent last three years with young players and I know that the coaches are doing a great job. Of course if we have an opportunity to give young players some play time in the first team, I would expect in the future not just one player, like Sasha Scherbenev in the last game, but a lot more, because there are some good boys there.

The most discussed question of the week is a triple from Ivlev against Gdynia. Do you consider him a shooter now?

It was our plan, haha.

Your next game is against CSKA. What are the chances to come out with a win?

We shouldn't be looking for chances, we should believe. I have to push my players to believe they can win this match. We need to put the level of our game higher to compete with them. When the game starts we need to fight. All the energy we have now we need to give it all on the court against CSKA.